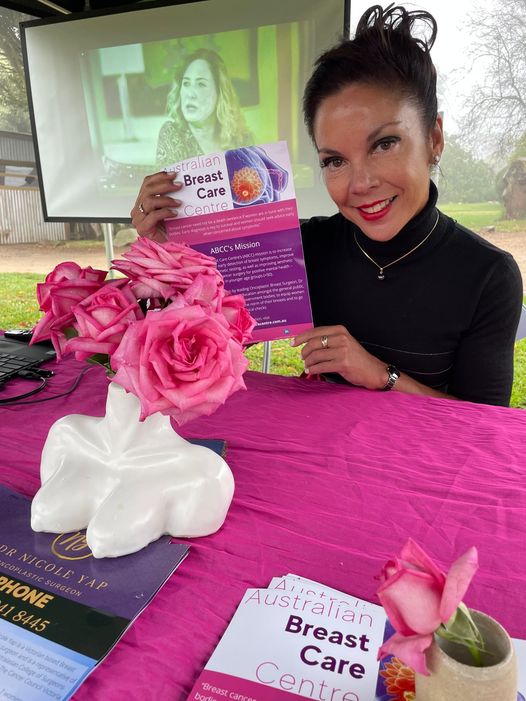 Celebrating International Women's Day is a great opportunity to raise awareness of cancer and to encourage its prevention, detection, and treatment for all women – particularly women under 50.
"Breast cancer affects 1 in 7 women and is the 2nd leading cause of cancer death in females"
"23% of women diagnosed with breast cancer are under 50 years of age"
The Australian Breast Care Centre's is a not for profit foundation, its mission is to empower women to make informed decisions about their breast health.
The Australian Breast Care Centre's founder, Dr Nicole Yap, has devoted her life to saving women's lives; she is also a representative of Royal Australasian College of Surgeons and Cancer Council Victoria. As a female surgeon, Dr Nicole Yap is a minority in her field, with females representing only 12% of all surgeons in Australia and New Zealand.
#CHECKTHOSEBREASTS
#BreakTheBias
To view inspiring videos of cancer survivors visit: www.australianbreastcarecentre.com.au
For more information about Dr Yap and her work visit: www.drnicoleyap.com.au
Picture taken at The international Women's Day Festival held on Sunday in Main Ridge at The Pig & Whistle where Dr Yap donated her time to speak to women at the event – thank you for choosing The Australian Breast Care Centre as your charity partner to help promote awareness and early detection of breast cancer.